When it came to choosing a 'Guest Book' at our wedding, I knew I wanted something a little more unique. Something we could treasure and something that we could appreciate everyday after our wedding. So I began my search and I soon discovered a website called Etsy.com…
For those of you who haven't yet stumbled across Etsy, they are an online marketplace where people around the world connect to buy and sell unique goods. The website became my secret tool to finding 'all things different' for our wedding and today I'd like to share with you one particular company which I fell in love with- Morgann Hill Designs.
Morgann Hill Designs offer a signature rustic chic collection which is simply stunning. Their designs compliment a wide range of themes and styles; Country, Shabby, Vintage, Woodland, Garden, Elegant and of course, my personal fav, Enchanted Forest! They can custom make any of their products to suit your wedding or event and have hundreds of gorgeous products to choose from…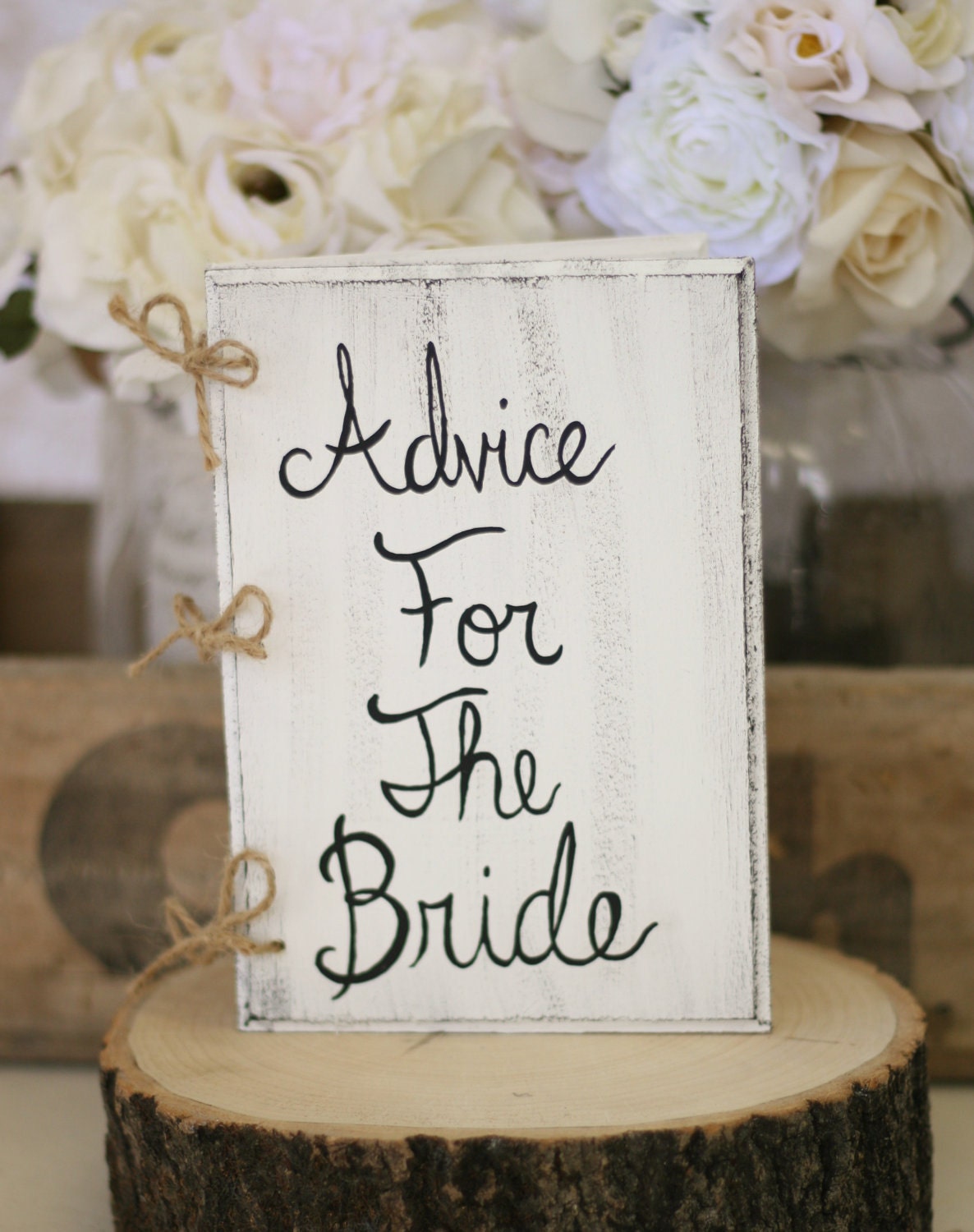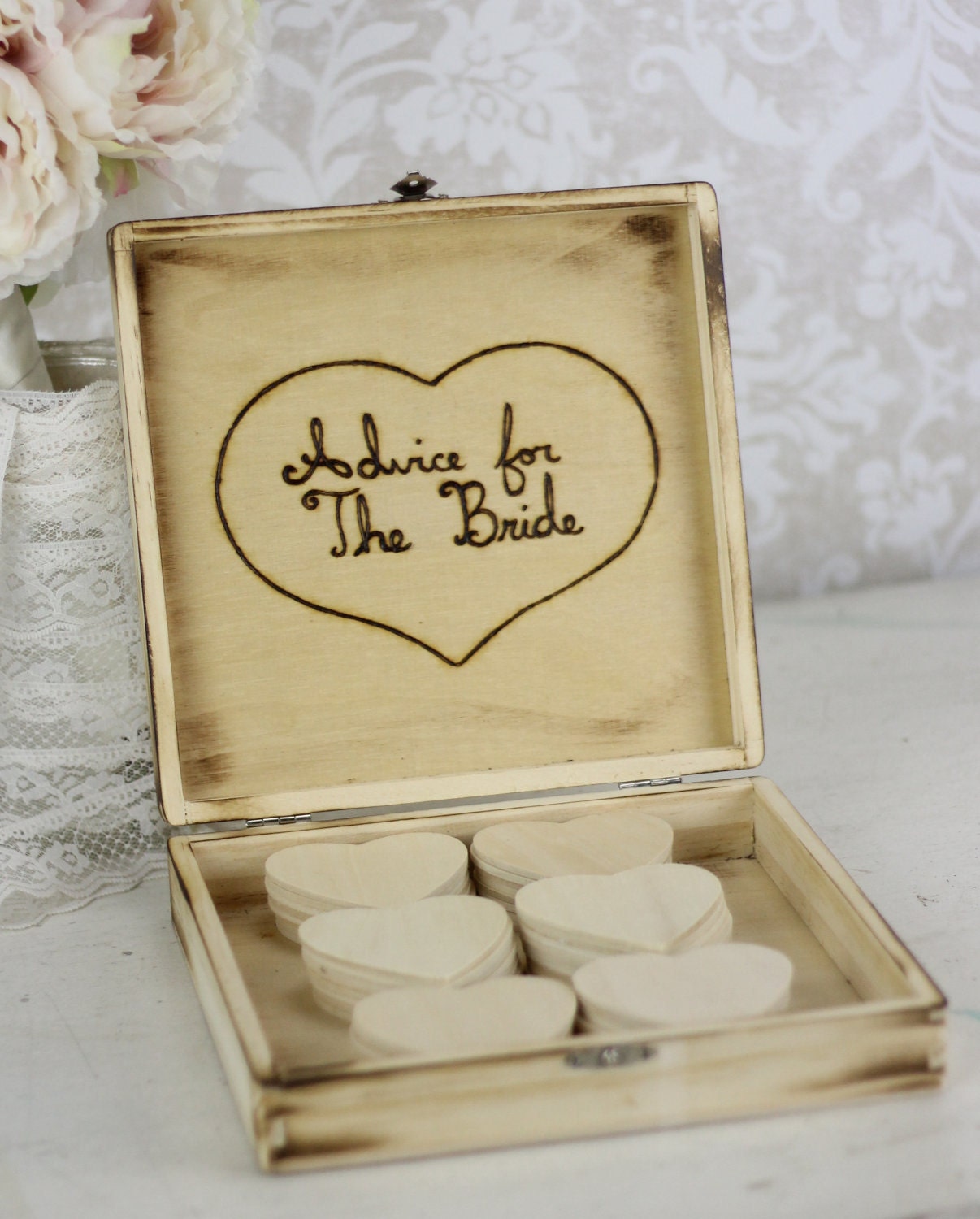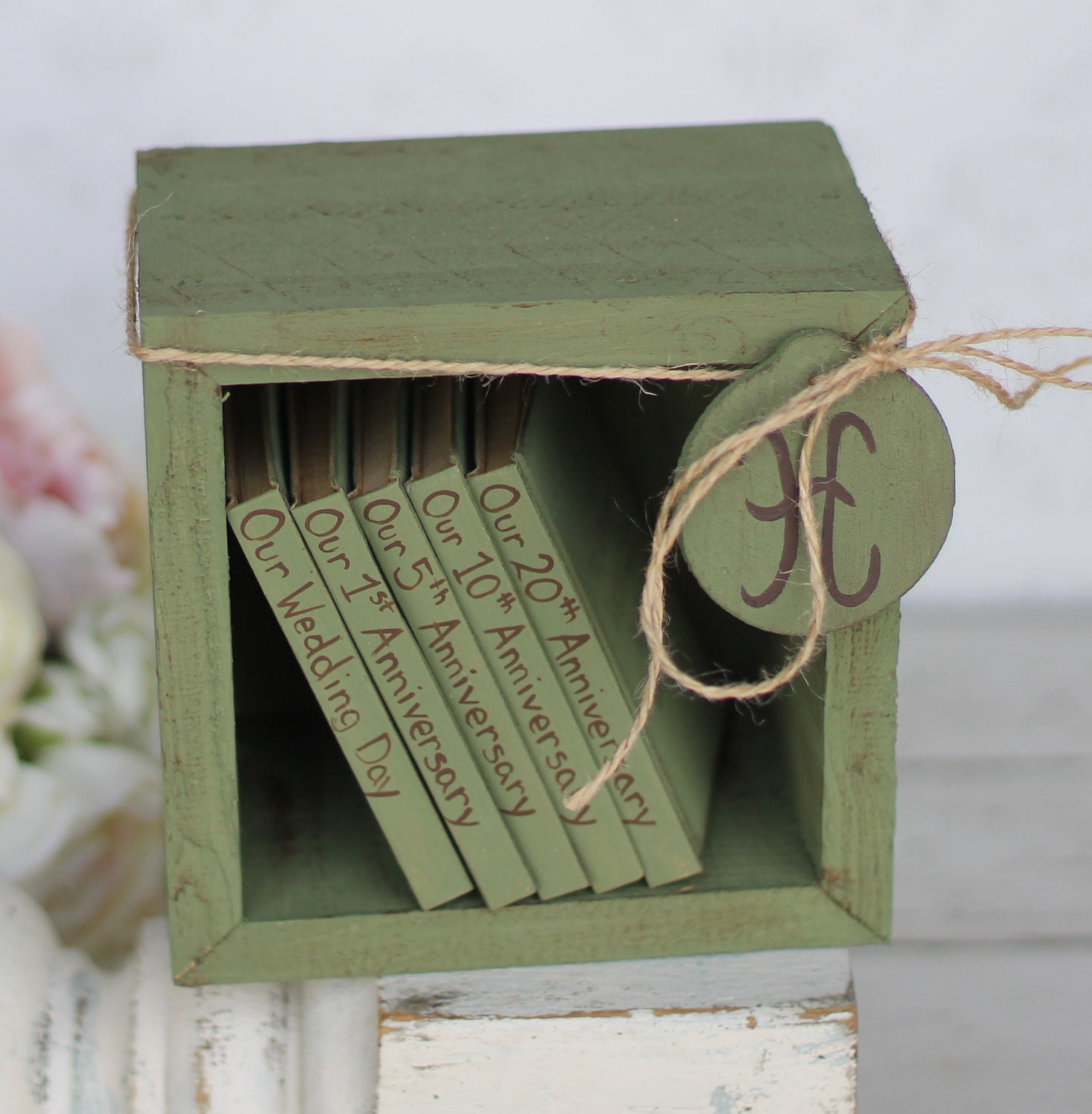 Morgann's Alternative Ideas for Guest Books

As our wedding theme was an Enchanted Forest, I wanted our guest book to have a woodland, natural feel to it and so the handmade wooden hearts, with the delicate muslin bags were absolutely perfect.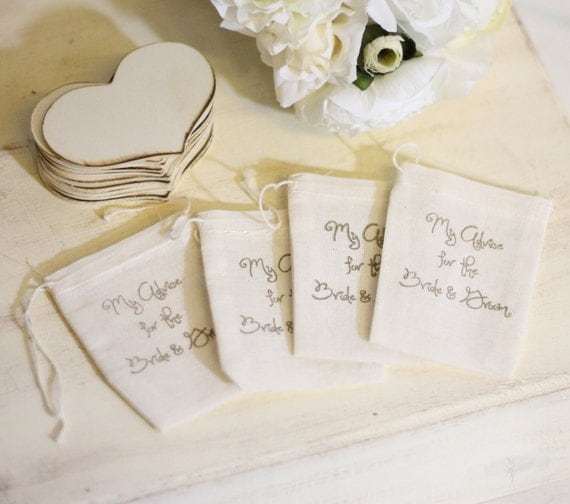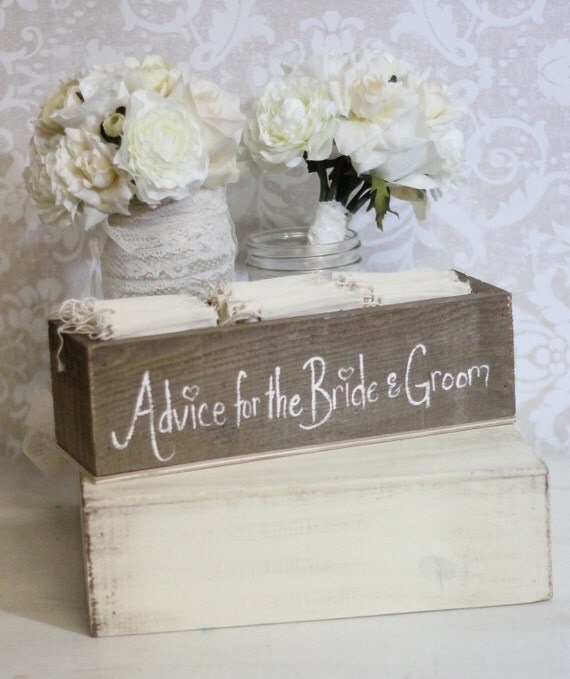 Here's how we used the items at our wedding…we were so impressed and so were our guests!

A good friend of mine was concerned that some guests hadn't seen the 'Guest Book Hearts', so she and another friend took it upon themselves to check with each and every guests that they had filled in a heart for us! They even left evidence of their hard work, which was much appreciated ladies…thank you!

Well done gorgeous ladies!
After we returned from honeymoon, I couldn't wait to open each little bag and read what words of advice our guests had written. Some were simply gorgeous, some were hilarious and some were down right cheeky! But we loved them and so I arranged them in a frame and now have a reminder everyday on how to make our marriage work…! Great tips peeps!

Morgann Hill Designs are a brilliant company to work with; friendly, flexible and communication with them was great and efficient. The company are based over the states, so UK brides, please consider the P&P charges in your wedding budget, which can be a little bit high. You are getting a unique hand made product and personally I felt it worth the cost, but you will need to be aware of this when planning these additional items into your overall budget. Alternatively, (off the record wedding planner wise…) just do what I did and halve the cost of everything when the Hubster-to-be asks…you wont be discussing budgets on your wedding day when everything looks simply fabulous!
As well as the Advice Hearts, we also had a copy of a pre-wedding test shoot photo, which our photographer had printed with an enlarged frame so that guests could write their messages on. But be warned…as the night goes on, people get a little tipsy and a little naughty…Always ensure that your precious picture, which has been lovingly signed all afternoon by your guests, is well guarded and ideally moved to a safe place as the night draws in…otherwise, there might just be drunken skunk who takes that sharpie and creates his very own masterpiece….

Luckily I caught the cheeky blighter just before the pen touched our irreplaceable photo otherwise there would have been a scene very similar to an Eastenders wedding moment! I can just vision the headlines now "Bride Kills Knob Guest with a Sharpie!" Or something along those lines… But anyway, I digress, we love our finished product, which has been framed and now has pride of place in our kitchen…

Head over to Morgann Hill Designs now to browse an amazing range of beautiful products, that will make your wedding decor and touches, just that little more special.
If you know of any companies who also offer fabulous and unique wedding ideas that you think I should blog about, then please contact me!
Until next time, Happy Memories!
Katie x